7 Jul 2020

10:23 AM
Mark Boothman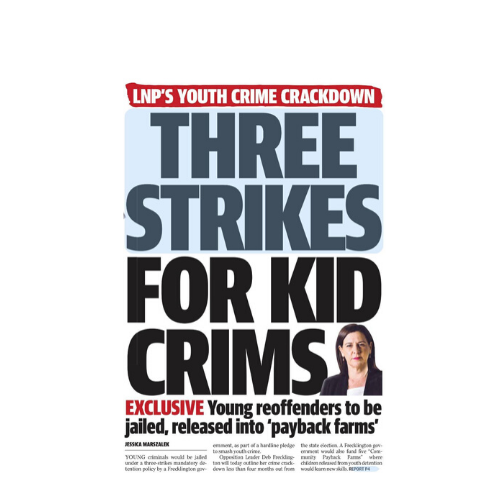 Today the LNP team has announced tough & comprehensive new plans to crackdown on youth crime across Queensland.
Enough is enough. Businesses shouldn't have to count the cost of theft, families shouldn't have to replace stolen property, and police shouldn't be stretched to breaking point.
An LNP Government will implement tougher laws, monitor youth offenders on bail ‪24/7‬, introduce mandatory detention for third convictions, establish a Community Payback Farm program, scrap youth bail houses, and trial justice reinvestment.
The LNP will give our police the tools, the laws, and the resources they need to do their job and protect the community.
The only way to solve the youth crime crisis is to change the government.