11 Nov 2016

11:43 AM
Mark Boothman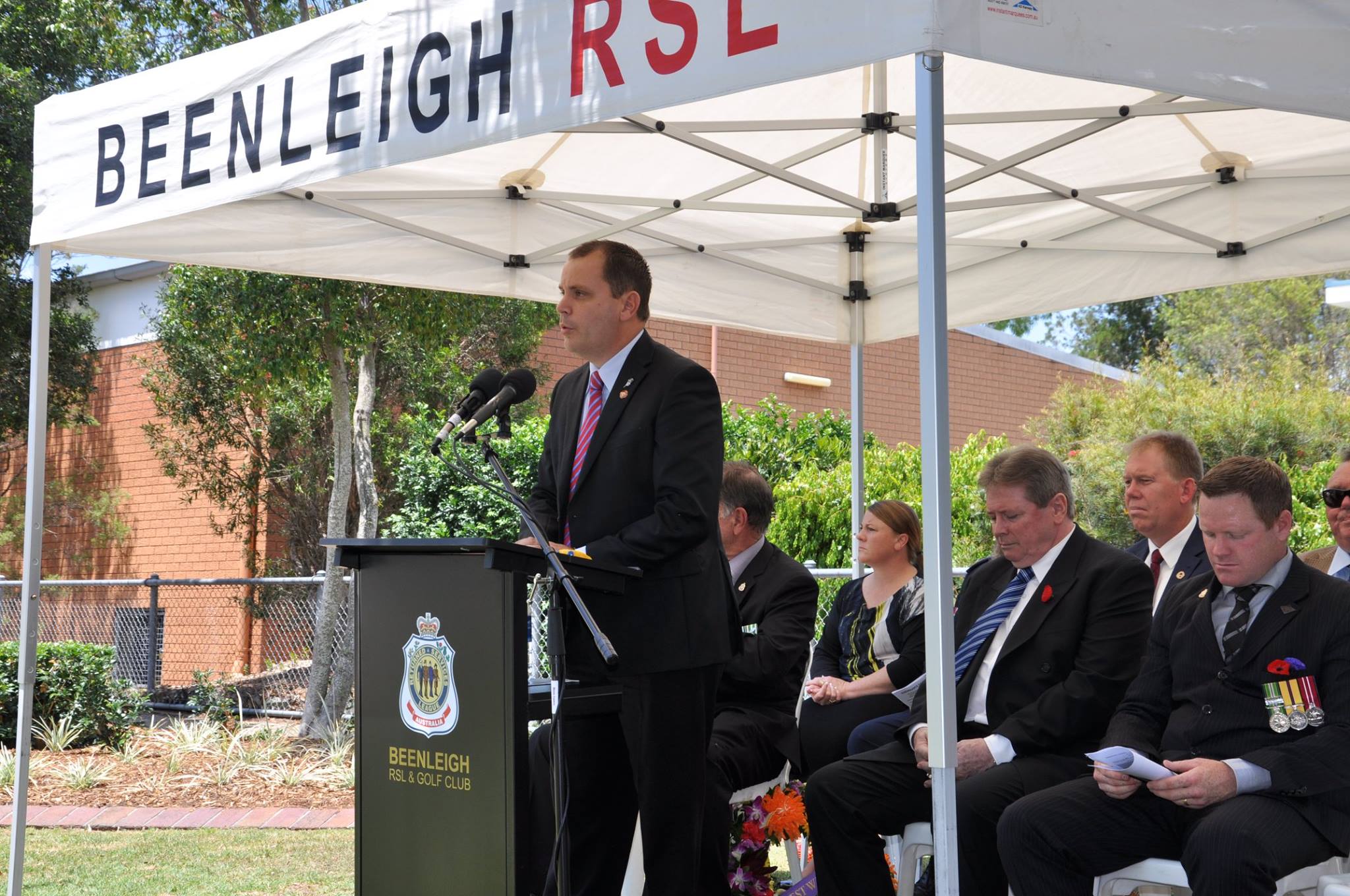 It was a great honour to be the guest speaker at today's Remembrance Day Service at Beenleigh hosted by the Beenleigh RSL & Golf Club. Special thanks to Alan from the RSL for all the fascinating information about the Beenleigh War Memorial and helping write the speech.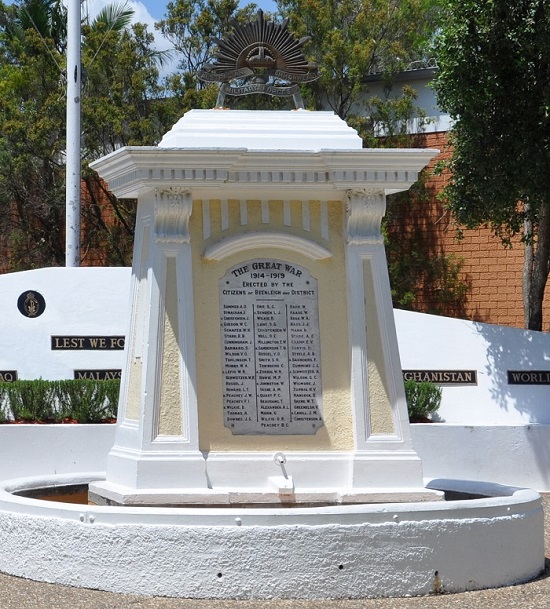 Remembrance Day Speech
"Today, we pause to remember all those who have served and paid the ultimate sacrifice by giving their lives so we maybe free.
The 11th of November is universally associated with remembrance of those who did n...ot return from the battlefronts of the First World War. This conflict mobilised over 70 million souls and claimed between 9 to 13 million. Of those lives lost, as many as 1/3 lay without graves.
So it is on the 11th hour of the, 11th day of the 11th month, the guns on the Western front fell silent after more than four years of continuous warfare.
Every year in Beenleigh, we come to this special place to remember the fallen and seek solitude in our throughs and pray. It is before this monument, the walls of the original watering tough that carries the names of 61 soldiers of whom 10 are listed as killed and 2 as died on service with a K or B beside their name.
Surmounted at the top of the monument is the rising sun, the general service badge of the Australian Army worn on the brim of a slouch hat. This service badge dates back to February 1902, during this time; the newly formed Australian Federation sent a contingent of soldiers to fight in South African (Second Boer War). The Rising Sun Badge or trophy of Arms composed of mounted cut and thrust swords and triangular Martini-Henry bayonets that were arranged in a semi circle around the Crown.
The wall adjacent to the tough is a commemoration to all the Australian Defence Force personal. It envelops all into one common purpose, service to one's nation above self. Plaques decorate this wall to represent all those who have serviced in World War 1, World War 2, Korea, Malaysia and Vietnam.
As I have previously stated, this memorial is symbolic of a Water Trough, a historical record of local participation and sacrifice in World War One. But this memorial is unusual; the names are not displayed in alphabetical order.
It is a mark of respect to stop for a moment at 11 am on this sacred day and observe one minute's silence. This minutes silence was first proposed by Melbourne Journalist Edward George Honey, who proposed a period of silence for National remembrance in a letter published in the London evening News on 8th of May 1919.
Since the 11th of November 1919 Australians have paused to take a moment to reflect and remember, all those who have served."