16 Sep 2016

10:59 AM
Mark Boothman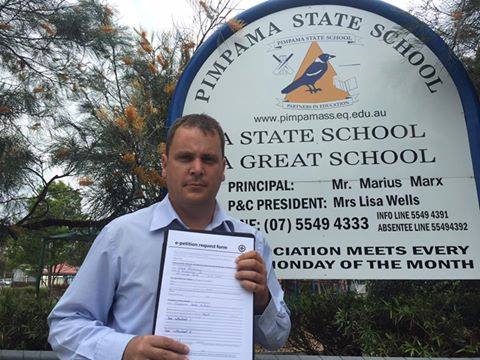 The Pimpama State School e-petition to immediately reinstate funding to construction a new administration building that was cut by the State Government.
E-Petition:
"Queensland residents draws to the attention of the House the removal of funding for a new disability accessible administration building at Pimpama State School."
...
Your petitioners, therefore, request the House to immediately re-instate the funding for the construction of a new administration block at Pimpama State School."
Click on link below to sign the petition.
http://www.parliament.qld.gov.au/work-of-asse…/…/e-petition…
Please share.