11 Sep 2020

11:30 AM
Mark Boothman
The New Bradfield Scheme is a big, bold, visionary plan.
It will hold as much water as 28 Sydney Harbours and allow an area larger than Tasmania to be irrigated in outback Queensland. It will irrigate the fertile black soil plains south and west of Hughenden. This will lock in food security for generations to come. The scheme will then divert water into the Warrego River and the northern basin of the Murray-Darling System.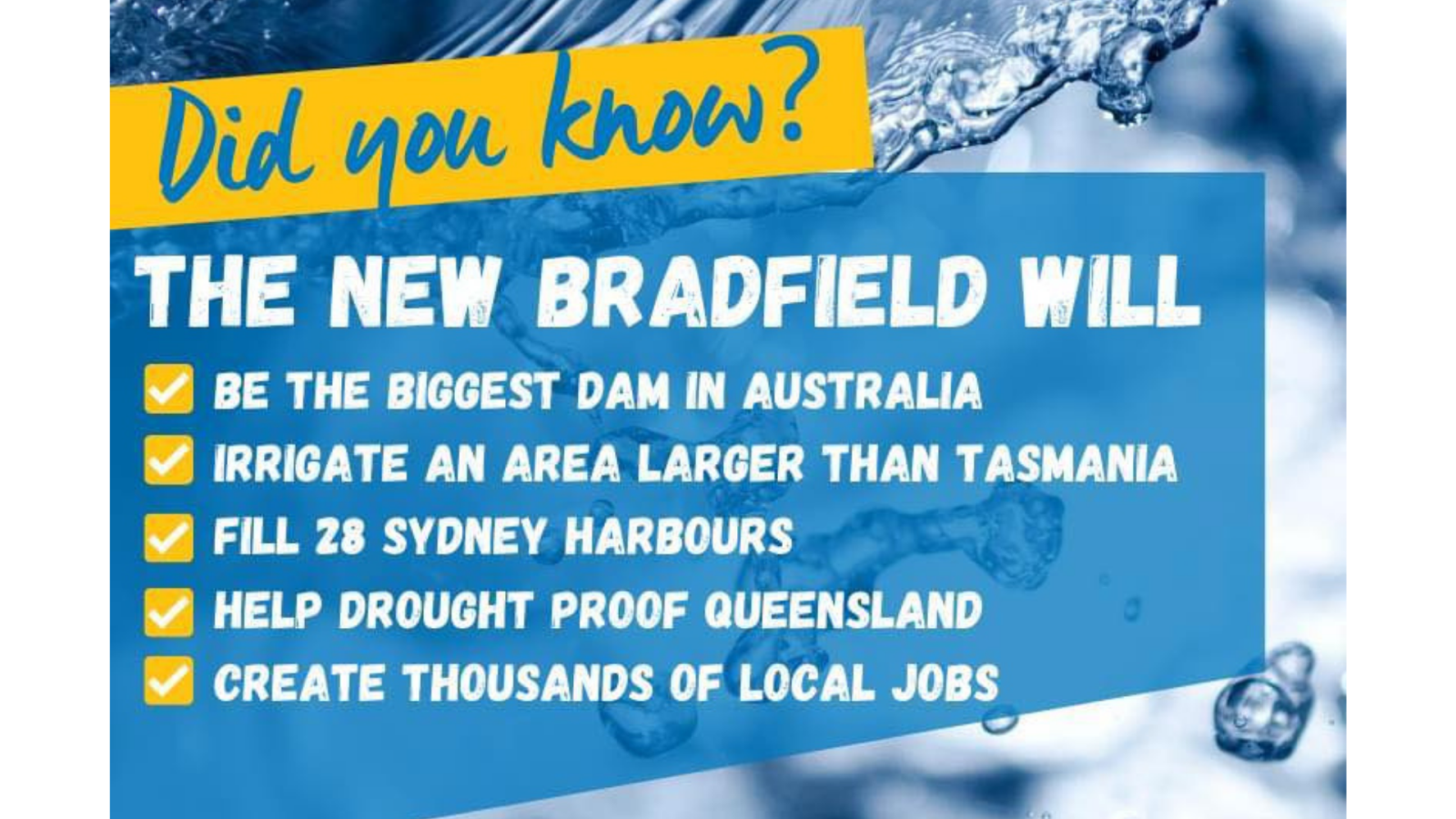 The Scheme would use gravity to feed water from the Hells Gates Dam through tunnels beneath the range to divert water west. It would also generate up to 2,000 megawatts of green energy through a series of hydro-electric plants. It will easily be the biggest hydro-electric project this state has ever seen, powering up to 800,000 Queensland homes.