10 Jan 2018

12:35 PM
Mark Boothman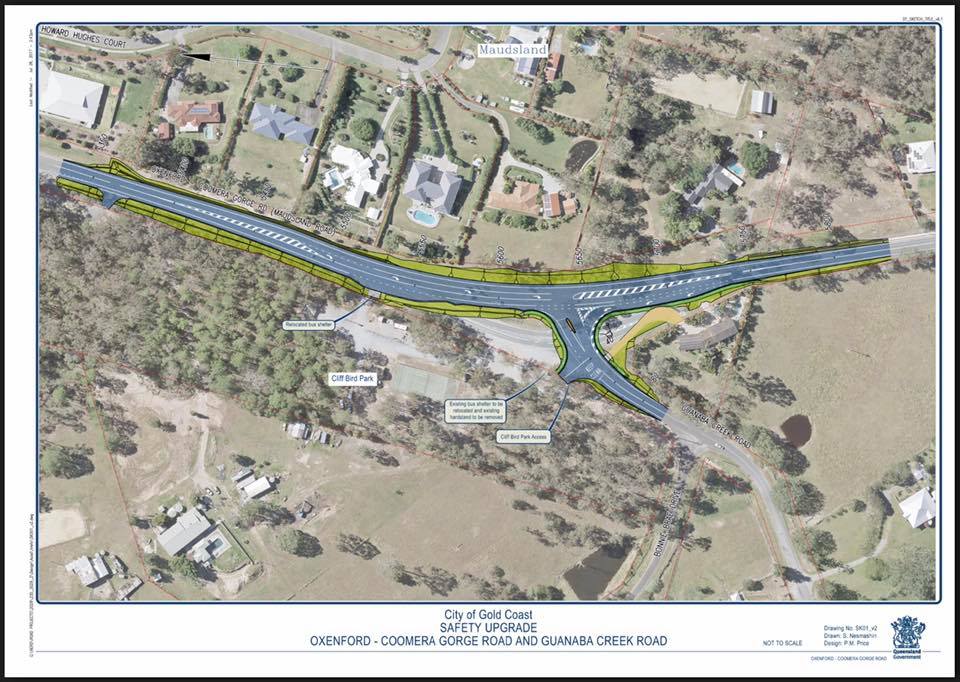 Work is now underway on a $4.4 million project to improve safety on Maudsland Road near the intersection of Guanaba Creek Road. Construction of the project includes realigning the road to the east of the current location, improving drainage and formalising access to City of Gold Coast's Cliff Bird Park with an entrance from Guanaba Creek Road.
From 15 January 2018, only one lane of Maudsland Road will be operational for about a month. During this time motorists will experience longer than usual delays.
The project is expected to continue until the third quarter of 2018, weather and site conditions permitting. Working hours will be from 6am to 6pm, Monday to Friday with night and weekend work as required.
A plan of the project is attached for your information