8 Nov 2016

12:35 PM
Mark Boothman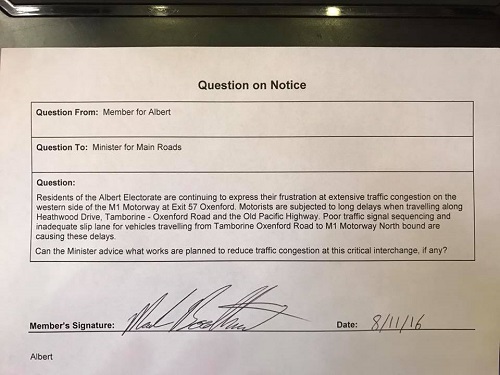 Today's Question On Notice is to the Minister Main Roads. Residents of the Albert Electorate are continuing to express their frustration at extensive traffic congestion on the western side of the M1 Motorway at Exit 57 Oxenford.
Motorists are subjected to long delays when travelling along Heathwood Drive, Tamborine - Oxenford Road and the Old Pacific Highway. Poor traffic signal sequencing and inadequate slip lane for vehicles travelling from Tamborine Oxenford Road to M1 Motorway North bound are causing these delays.
Can the Minister advice what works are planned to reduce traffic congestion at this critical interchange, if any?