12 May 2023

1:48 PM
Mark Boothman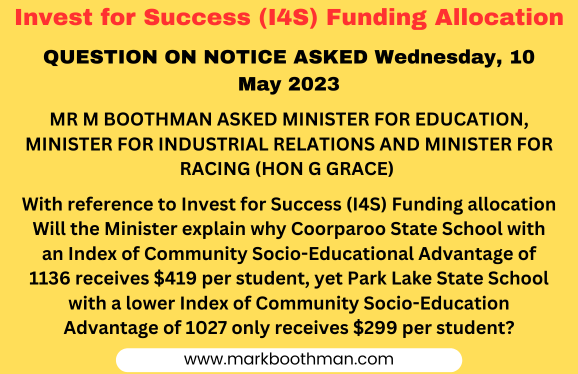 School Funding Question On Notice to the Minister for Education:
Invest for Success funding is allocated to schools based on their ICSEA value (Index of Community Socio-educational Advantage), notionally, a higher ICSEA value would equate to lower funding per student and vice versa.
However, this is not always the case as you can see in my Question on Notice to the Minister. I look forward the Ministers explanation as I am determined to ensure that students in the Theodore electorate receive their fair share of funding.