5 Jul 2020

3:57 PM
Mark Boothman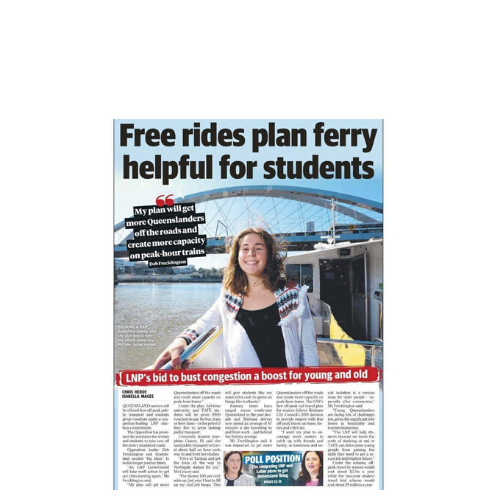 If elected on October 31, the LNP will introduce free off-peak travel for all seniors across the Citytrain network, which stretches from Gympie to the Gold Coast and inland to Ipswich.
Students starting full-time university and TAFE courses across Queensland will also be given $500 vouchers to pay for bus or train fares – or petrol if they live in areas lacking public transport.
Queensland needs big ideas to bust its congestion crisis.
An LNP Government will take swift action to get our cities moving again.
Our plan will get more Queenslanders off the roads and create more capacity on peak-hour trains by encouraging travel at less crowded times.
The LNP's plan is a big win for commuters and a big saving for seniors and students.