17 Jul 2020

10:21 AM
Mark Boothman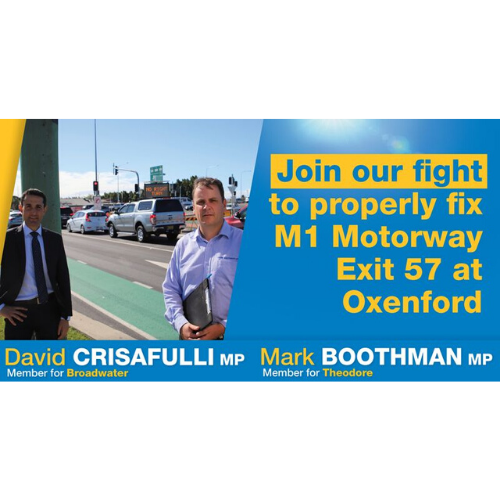 This week in Queensland Parliament I spoke about the need for a long-term solution for M1 Motorway Exit 57 Oxenford.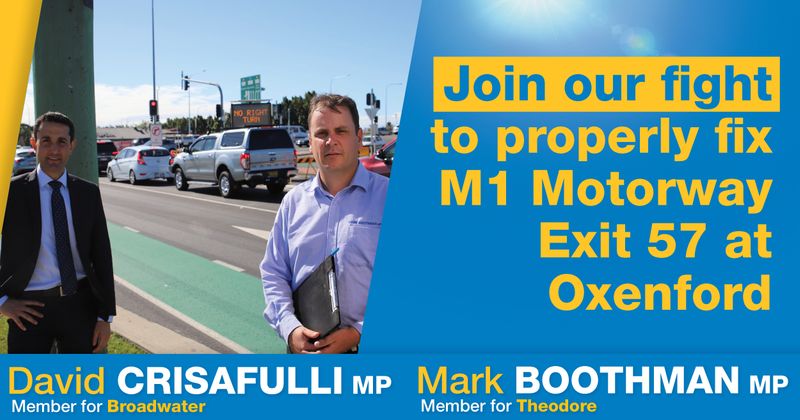 The State Government Statistician's Office population growth data highlights strong population growth in the region in and around Oxenford. The data shows we are expecting at least an additional 15,000 people to move into our region by 2031.
This data suggests Hope Island will grow by 5,000, Oxenford/Maudsland by 1,700, Helensvale by 4,000 and Upper Coomera/Willowvale by 7,000. (Population growth east of Hope Island also continues to grow rapidly.)
We need to build infrastructure with future growth in mind and stop the short term bandaid fixes that end up costing the taxpayer more in the long run.
This is why the Member for Broadwater and I have set up a petition to highlight the importance of fixing it properly.
The petition reads, "We need a long-term solution that allows free-flowing traffic - instead of short term and short-sighted band-aid fixes.
With thousands of additional dwellings proposed for our area, we need to be proactive with our infrastructure planning - not reactive.
The solution should include bypasses and flyovers that allow for the continual movement of vehicles which will limit the need to rely on the current signal-controlled infrastructure.
Please support us to properly future proof this intersection over the long term."
Sign the petition here
www.goldcoastnorth.com