21 Nov 2021

9:50 AM
Mark Boothman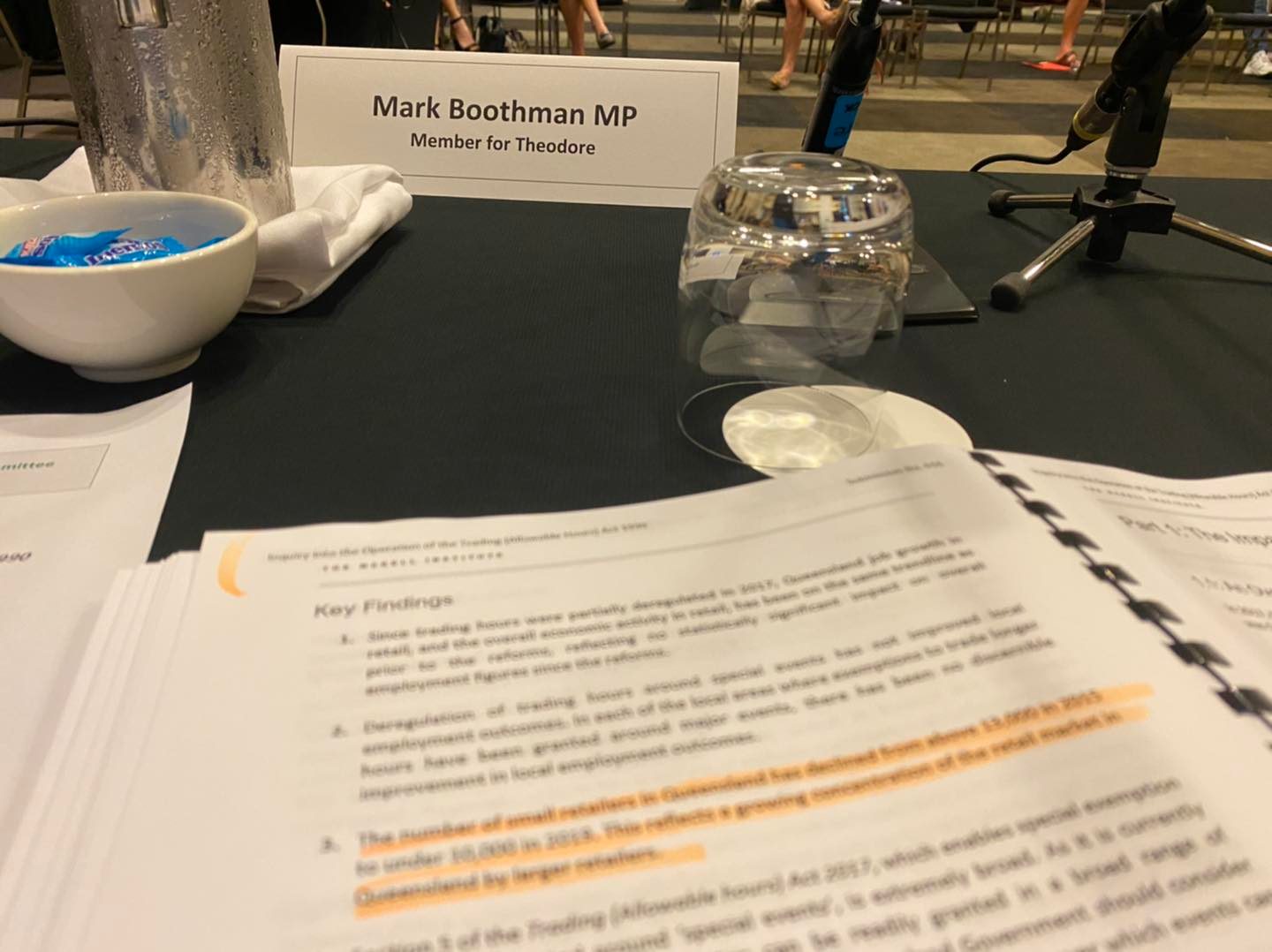 Interesting couple days in Far North Queensland with the Education, Employment and Training Committee. We hosting an inquiry into the operation of the Trading (Allowable Hours) Act 1990.
https://www.parliament.qld.gov.au/.../Committee-Details...
The loss of international and domestic travel to the region has had a huge impact and many tourism operators are keen for South East Queenslanders to come up and enjoy the natural beauty of the region.
Jungle Road Clothing located in Port Douglas has been operating since 1993. Jannette Walker (owner of Jungle Road Clothing) a witness at one of the committee hearings has weathered through many tough times over the years but she is seeking Queenslanders to share the love and come to the far north for a holiday and help the tourism industry. Like all who attend the committee hearings, she is passionate about her region.
Here is her website.
https://jungleroad.com.au