17 Jun 2016

4:02 PM
Mark Boothman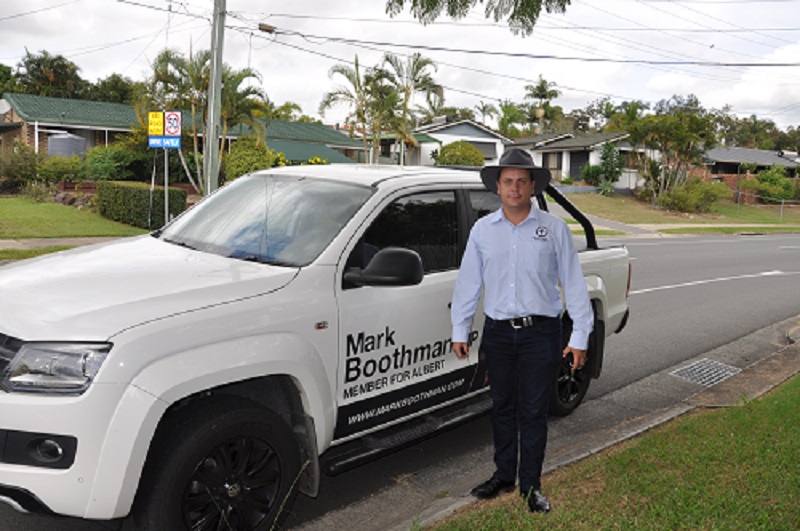 Fighting for a fair go for Albert.
Fighting car Rego increases
This week I participated in the disallowance motion from the Member for Glass House discussing unacceptable increases in car registrations.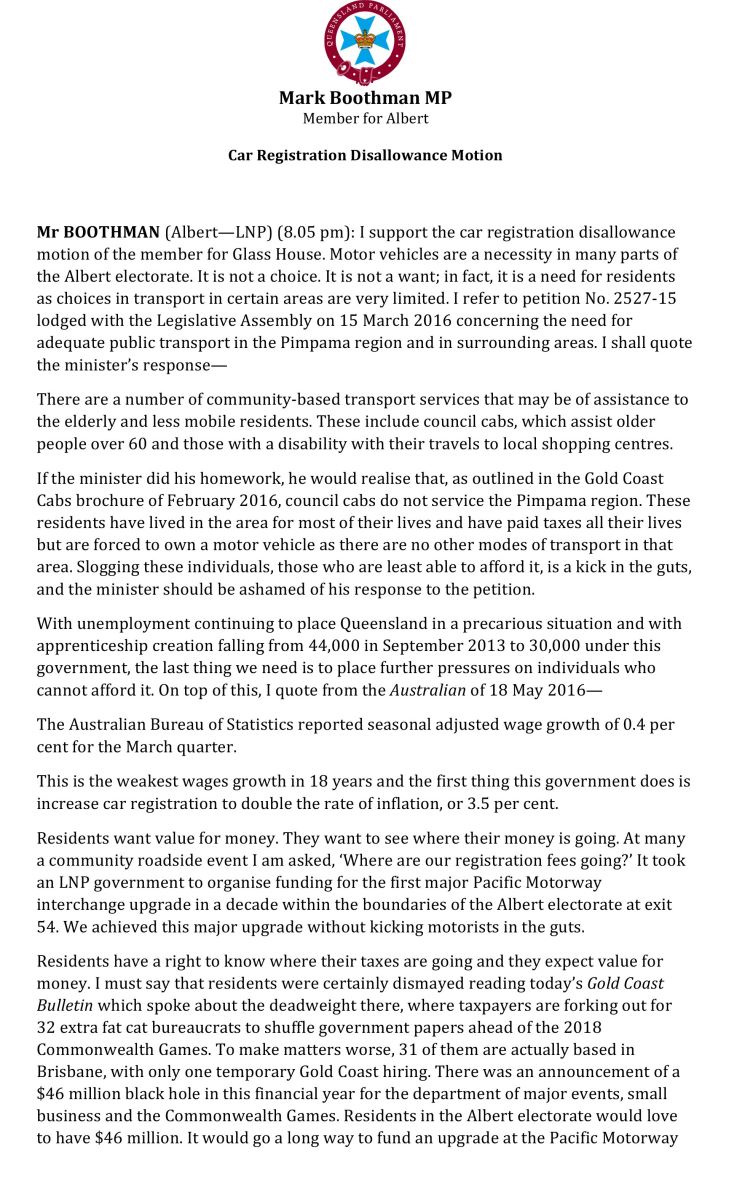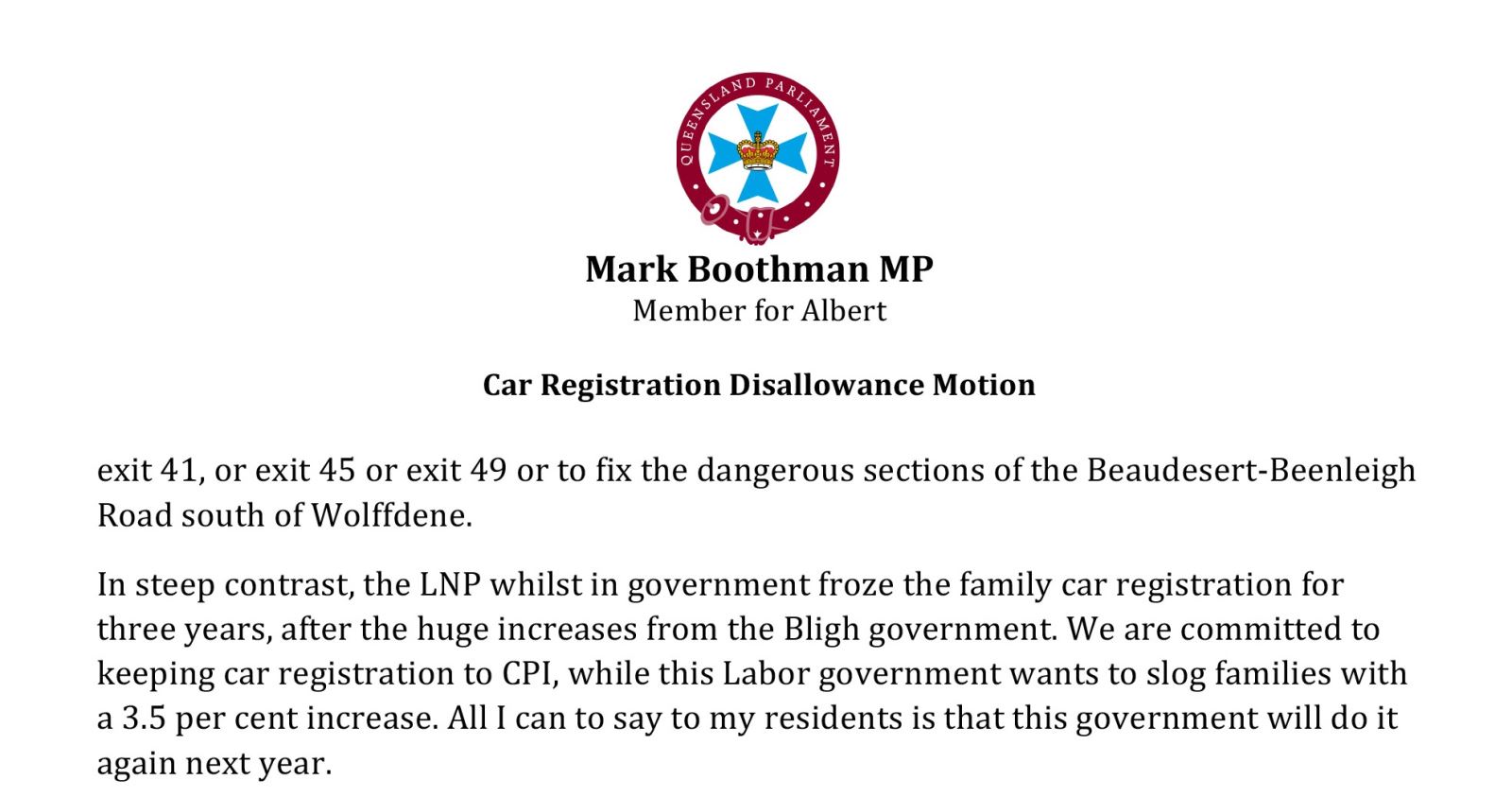 Electricity and Other Legislation Amendment Bill 2016
The Palaszczuk Government has passed legislation in the Queensland Parliament that would create a new electrical business that has the full financial backing of Energex and Ergon with limitless funds. This new business will directly compete with small electrical businesses. All I ask for is a fair go for the mum and dad businesses.
Queensland Budget Week 2016
This weeks budget contained little new funding for the Albert electorate. The budget did mention multiple projects that are already under construction or completed! It once again highlights the inability of Labor in managing money and allocating necessary funds to build the road infrastructure we need and the schools to cater for the massive population boom on the Northern Gold Coast.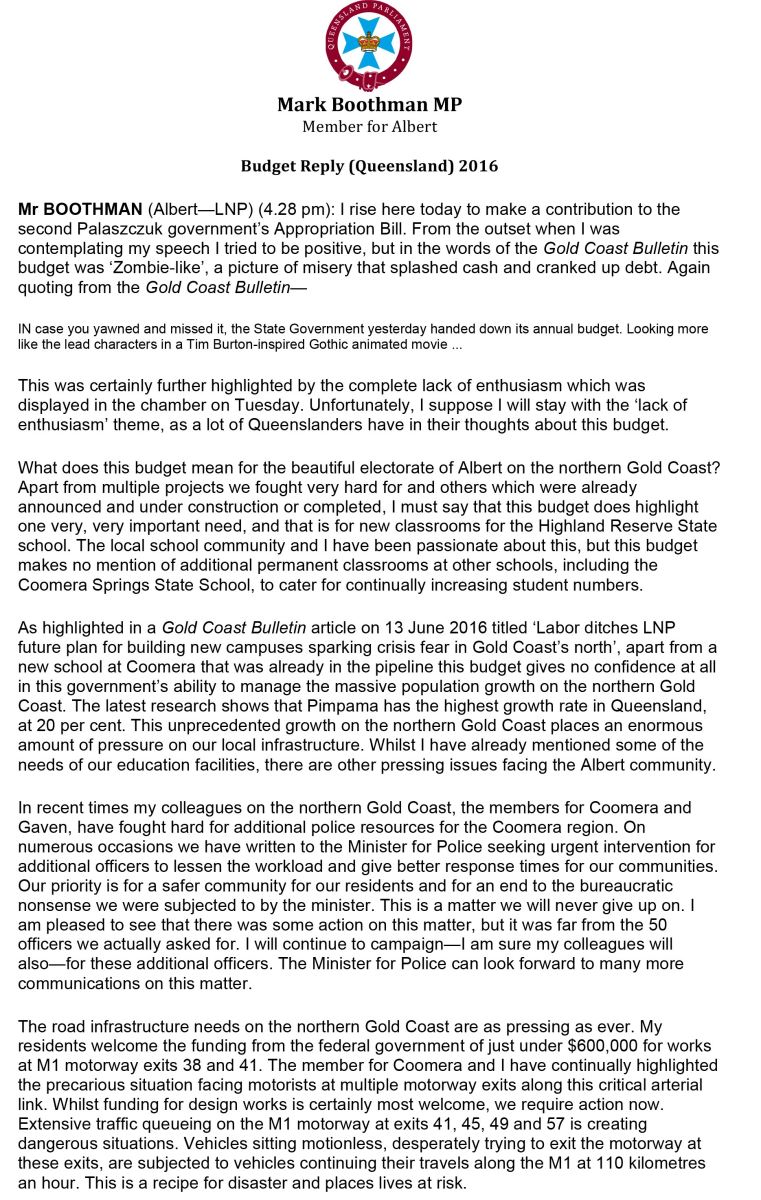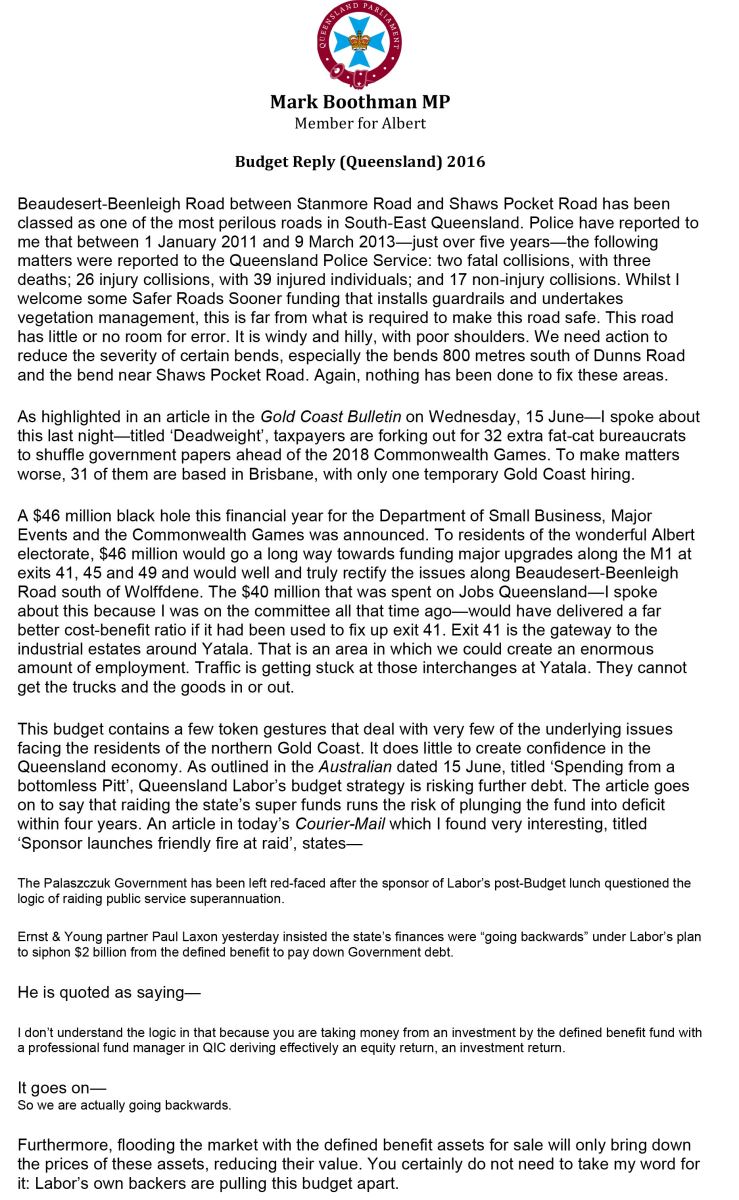 Questions on Notice to the Minister.
The Coomera Valley Rural Fire Brigade have outgrown their current facilities at Gawler Place Upper Coomera and are in desperate need for larger facilities to house necessary equipment, an area for training and adequate onsite or near site volunteer car parking.

Can the Minister update the house on progress to find Coomera Valley Rural Fire Brigade a new facility to meet their requirements?