20 Apr 2017

7:32 PM
Mark Boothman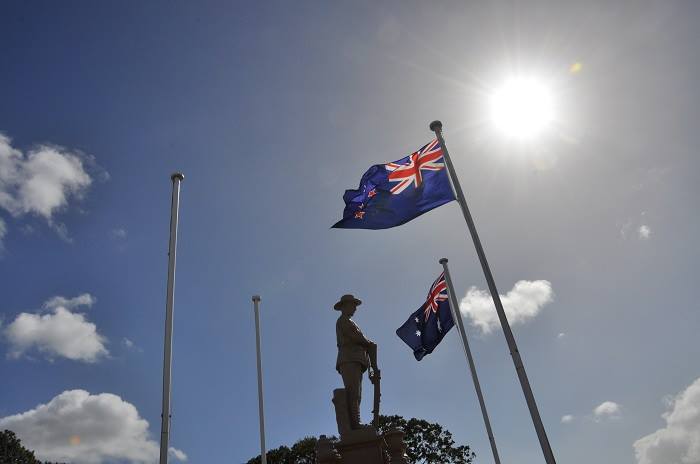 A list of all the ANZAC Day Services and Marches this year.
North Gold Coast RSL (Helensvale) Dawn Service 5.25am
Assembly from 5.10am in Remembrance Park (behind Club Helensvale), 20-28 Discovery Drive, Helensvale with the service commencing at 5.20am. Parking is limited; please use the Helensvale Community Centre parking area. Service only (no march).
...
Following the service, a 'traditional' breakfast will be served at the club, $10 per person; all welcome.
North Gold Coast RSL (Upper Coomera) Mid-morning Service 10.50am
Service will commence at 10.50am with a veterans' march from the City of Gold Coast Community Centre car park in Abraham Road, Upper Coomera and proceed along the footpath onto the memorial site at the corner of Abraham and Reserve Roads.
Contact North Gold Coast RSL Sub Branch, Secretary, on 0428 415 341.
Pimpama Ormeau Service 8.30am
An invitation is extended to be part of the Ormeau Pimpama ANZAC Day Service on 25 April 2017, commencing at 8.30am in the grounds of the Pimpama Uniting Church, Creek Street, Pimpama (The Old Pacific Highway).
The day will commence at 8.30am at the Memorial Statue with the ANZAC service, and following it, you can view photos and history of the seven soldiers whose names are dedicated on the Memorial Statue.
Morning tea will be provided and a sausage sizzle will operate until 1pm. ANZAC badges will be available to purchase.
Contact Pimpama and Ormeau War Memorial Committee, Bevan Love – 0419 662 286
Upper Coomera/Maudsland Dawn Service 5.30am
The dawn service will be conducted at the War Memorial in the gardens of QCWA Hall, 161 Maudsland Road (opposite the Coomera Lodge Hotel).
Arrive from 5am for a 5.30am start. A gunfire breakfast will be provided afterwards by the Helensvale Lions Club.
Geoff Benson - 0412 948 758
Upper Coomera Community Service 9am
ANZAC document and memorabilia display from 8am in the Coomera School of Arts Hall
March will assemble at Coomera School of the Arts, Gawler Place and Siganto Park, Upper Coomera at 8am. The march will commence at 9am and proceed along Reserve Road onto Oxenford-Tamborine Road to the Cenotaph.
A memorial service will be held at the Cenotaph at Charlie's Crossing Road, Upper Coomera at 9.30am. A community barbecue will be held at John Siganto Park, Gawler Place following the service (10.30am). All are welcome.
Oxenford-Tamborine Road between Maudsland Road and Reserve Road will be closed from 9am to 10.30am, with detours in place.
Contact Rotary Club of Upper Coomera, Malcolm Cummings, on 0439 332 737.
Beenleigh Dawn Service 5:30 am and march at 10:00 am
Dawn service 5:30am memorial service 10:00am March 11:00 am ANZAC memorial Crete Street Beenleigh. March from Kokoda Street Beenleigh. Gunfire breakfast will be served after dawn service. Contact number 3287 4000