14 Apr 2021

1:57 PM
Mark Boothman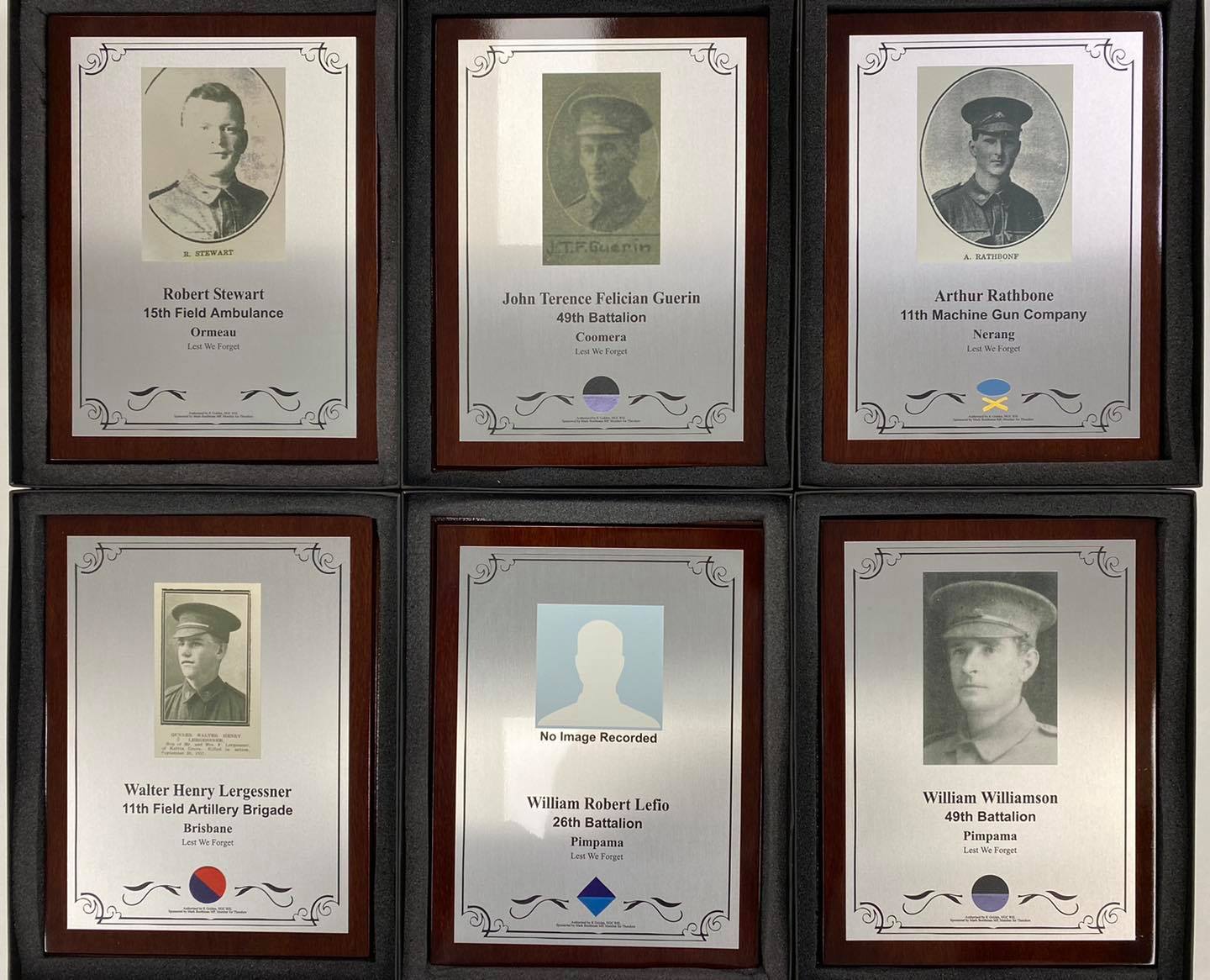 Local Diggers WW1 plaques.
It has taken a lot of after hours work, but we have completed the plaques of WW1 Diggers who never came home. A few of the individuals are in addition to the names on our local war memorials.
We have search through family records, family descendants, Australian War Memorial, State archives, etc to create a complete history of these brave souls. Unfortunately we could not find images of two Diggers. Their photos seem to be lost to history. (James William Bozier Barr and William Robert Lefio)
The 29 plaques will be on display at the 11am Upper Coomera RSL ANZAC Service at the Upper Coomera Community Centre.
Thank you to the Northern Gold Coast RSL Sub Branch & Coomera Valley Rotary for their help in ensuring the history of these individuals is never forgotten.
Lest we forget.