31 Aug 2021

10:30 AM
Mark Boothman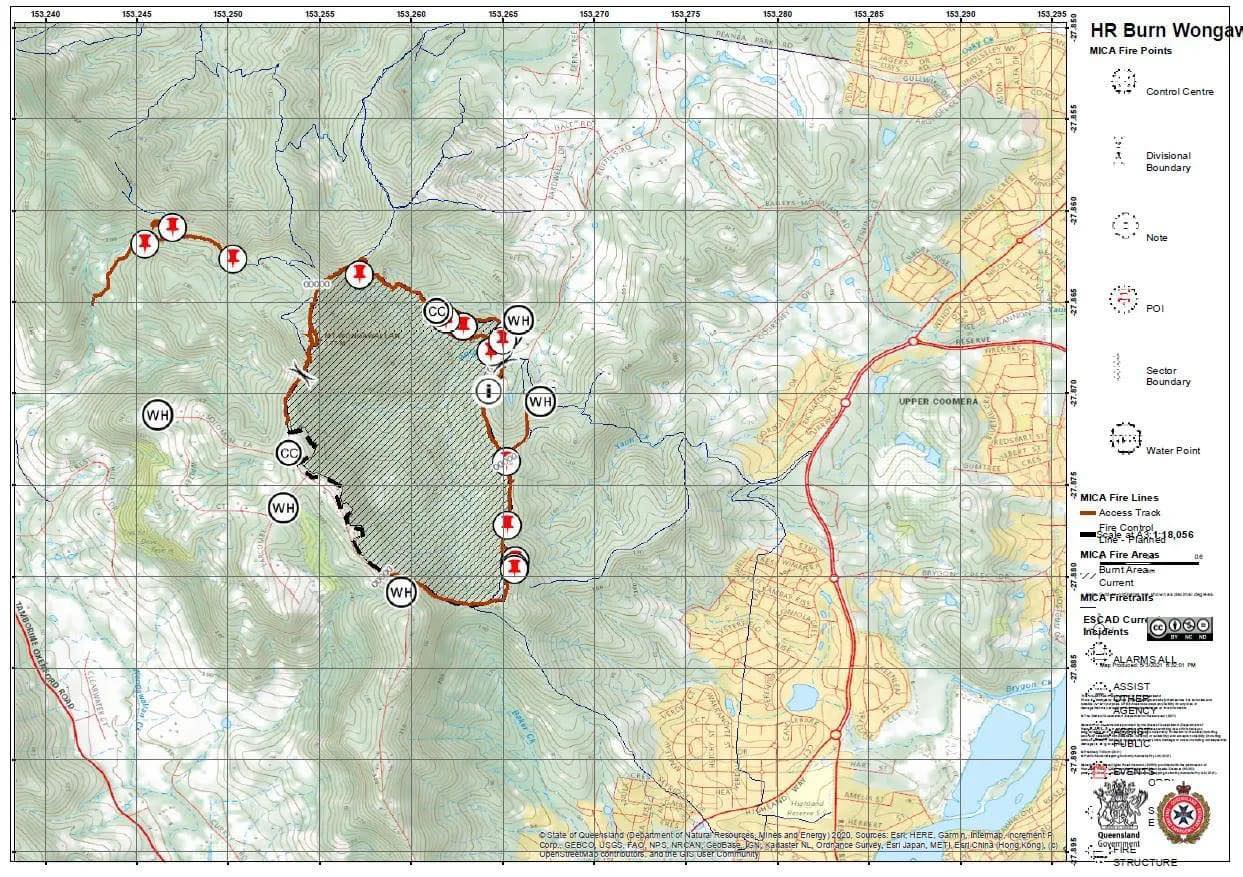 A large and strategic hazard reduction burn is planned to begin on Friday 10th September 2021 (weather permitting) in the area between Wongawallan and Willowvale. It is expected that smoke will be visible until Tuesday 14th September.
Ormeau Rural Fire Brigade in conjunction with Coomera Valley Rural Fire Brigade and assistance from brigades across the south east region will be conducting the hazard reduction burn. The objective is to reduce fuel loads in a 175ha area of Wongawallan as indicated on the map.
During this hazard reduction burn Rural Fire Service appliances will be travelling the roads around Willowvale, Upper Coomera and Wongawallan, we ask that you stay clear of the area. Also the bush walking and recreation tracks between Crystal Creek Reserve and Wongawallan Rd will be closed.
Smoke will be visible and spread around the northern Gold Coast, we ask residents to close windows and doors plus keep medications close by if you suffer from a respiratory condition.