2 Nov 2016

3:59 PM
Mark Boothman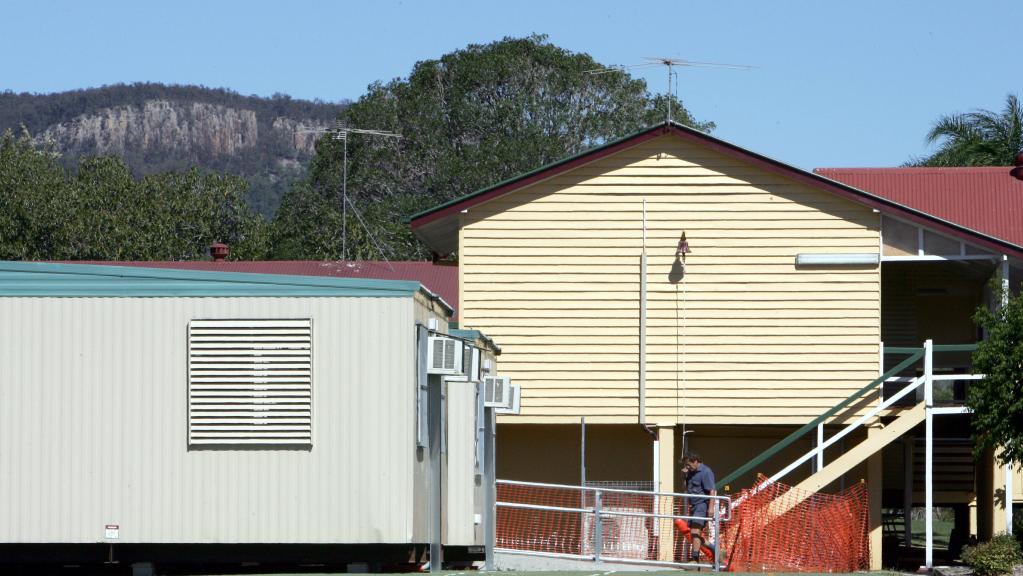 Demountable classrooms are typically used where student rates are uncertain. However, the Northern Gold Coast's continued population growth means we need permanent school buildings - not temporary fixes.
It is time this failing Labor government commits to providing permanent solutions to the growing Northern Gold Coast area.
Thanks to Paul Weston and the GC Bulletin for highlighting this issue.
Demountable buildings are often used for emergency measures but can become permanent fixtures.
THE Gold Coast is the hothouse classroom capital of Queensland with demountables scattered across super schools to meet the fast population growth.
Frustrated teachers cannot share classes due to the singular rooms and poor cooling means they are dealing with unruly and tired students.
Data obtained by the Bulletin shows the southeast education district, which covers schools on the Coast and north to Logan, has 641 relocatable buildings, double the amount of most other regions.
The information from a desktop audit reveals popular state schools like Benowa High top the number of demountables with 19.
Helensvale State High and Elanora State School both have 14 relocatable buildings, one more than Coomera State School and Pacific Pines State School.
All of the schools in the district with the highest number of the temporary buildings are on the Coast and in the fast-growing northern suburbs.
New schools are requiring more classrooms within two years of opening and get demountables.
"They (the government) simply don't have the budget," Albert MP Mark Boothman said. "I feel sorry for the teachers. They have to deal with unruly students.
Albert MP Mark Boothman MP at Upper Coomera State College — he is concerned about the number of relocatable buildings which become permanent classrooms.
"They are sitting in an oven. At Coomera Springs they need more classrooms but all they will get is demountables."
Mr Boothman said he had managed to convince the Education Department to build more permanent classrooms at the Highland Reserve State School at Upper Coomera.
Data provided to State Parliament shows that compared to the Coast's 641 relocatables, North Queensland has 180, 380 are in the Darling Downs South West and 220 in Far North Queensland.
"Labor goes on about global warming and climate change and yet they won't put air conditioners into classrooms down here," Mr Boothman said.
Teachers believe there is a great divide in terms of facilities with many inner city Brisbane schools having empty permanent buildings while the Coast squeezes children into temporary accommodation.
Queensland Teachers Union president Kevin Bates said he understood the Government was being responsible by not investing in permanent buildings where student numbers remained uncertain.
Queensland Teachers Union President Kevin Bates knows the State Government is playing catch-up in meeting classrooms for future students. Photo: Claudia Baxter
"But I don't think that applies to the Gold Coast," he said. "For the last two decades we have been behind the eight-ball on the Gold Coast."
The Government was phasing out metal dongas, considered "sweatboxes in summer", but often a relocatable building took the space.
Mr Bates believes schools with more than a dozen relocatable buildings justifies expenditure on a permanent classroom block.
"I don't think you can sustain an argument that schools need 19 relocatables as a common feature. There needs to be an eye right there on the need for a permanent building," he said.
A Department of Education and Training spokesman said the relocatable classrooms used in the past decade were "modern and functional buildings".
"The department recognises that the Gold Coast region is a high-growth area in Queensland and is investing to cater for school enrolment growth in new and existing communities," the spokesman said.
The Government had allocated $66.7 million for the Coast district in 2016-17 to cover capital works along with renewal and maintenance projects.
The Government had announced a new primary school would be built at Coomera to open in 2018 as part of $147 million commitment to bolster primary education in the next five years, the spokesman said.