13 Oct 2016

12:11 PM
Mark Boothman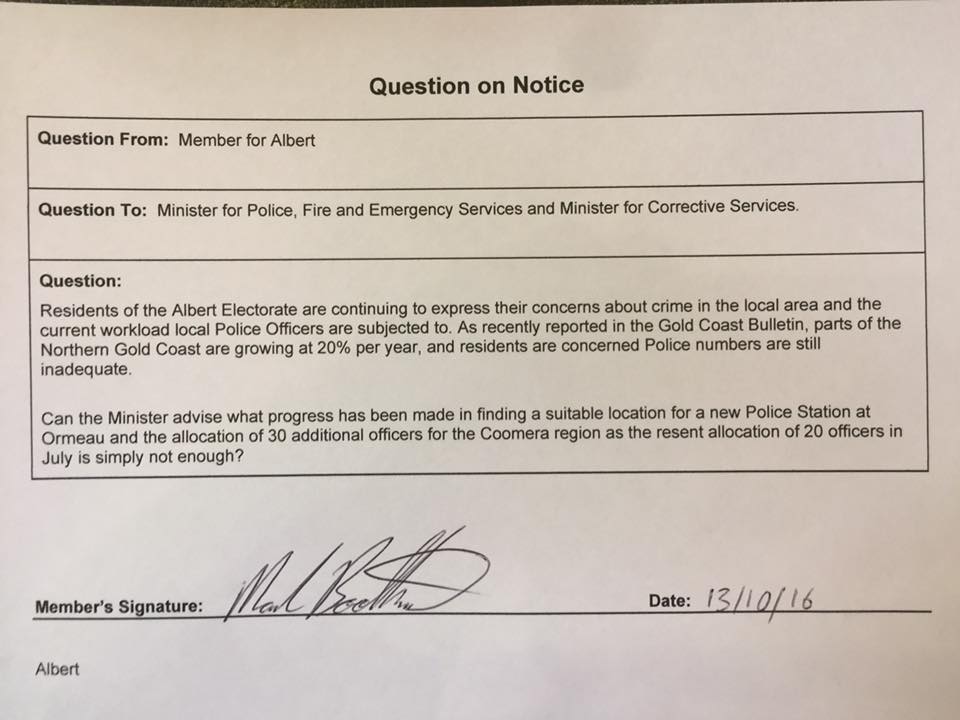 "Residents of the Albert Electorate are continuing to express their concerns about crime in the local area and the current workload local Police Officers are subjected to. As recently reported in the Gold Coast Bulletin, parts of the Northern Gold Coast are growing at 20% per year, and residents are concerned Police numbers are still inadequate.

Can

...

the Minister advise what progress has been made in finding a suitable location for a new Police Station at Ormeau and the allocation of 30 additional officers for the Coomera region as the resent allocation of 20 officers in July is simply not enough?"

This is a matter both myself and Sid Cramp Member for Gaven are most passionate about, adequate Police resources for our rapidly growing region.