29 Nov 2016

10:50 AM
Mark Boothman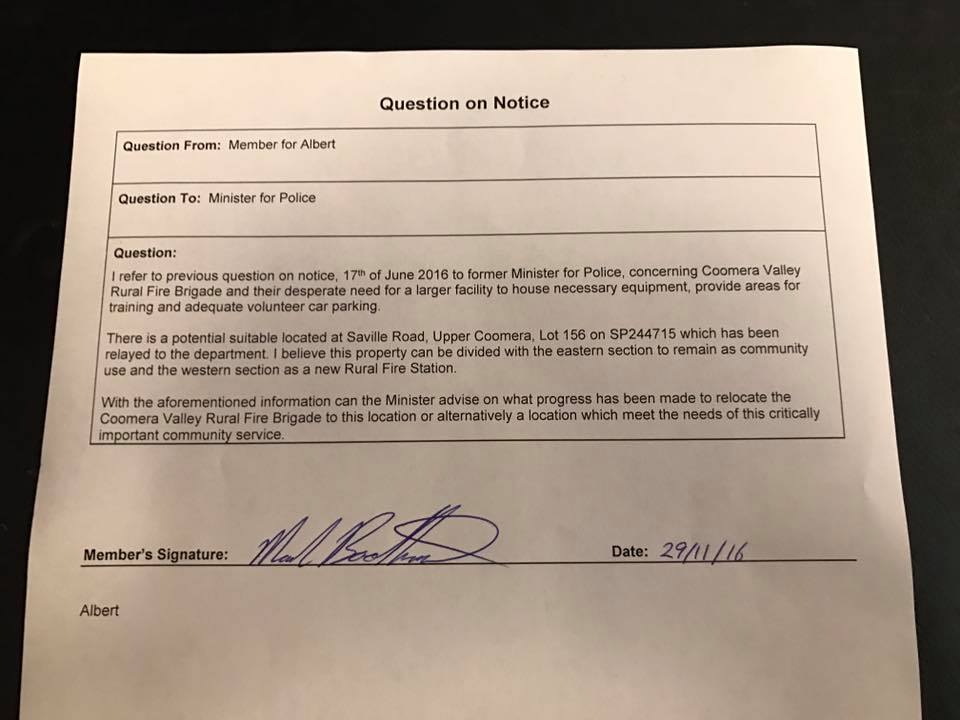 Today's Question On Notice. I refer to previous question on notice, 17th of June 2016 to former Minister for Police, concerning Coomera Valley Rural Fire Brigade and their desperate need for a larger facility to house necessary equipment, provide areas for training and adequate volunteer car parking.
There is a potential suitable located at Saville Road, Upper Coomera, Lot 156 on SP244715 which has been relayed to the department. I believe this property can be divided with the eastern section to remain as community use and the western section as a new Rural Fire Station.
With the aforementioned information can the Minister advise on what progress has been made to relocate the Coomera Valley Rural Fire Brigade to this location or alternatively a location which meet the needs of this critically important community service.