15 Dec 2016

10:59 AM
Mark Boothman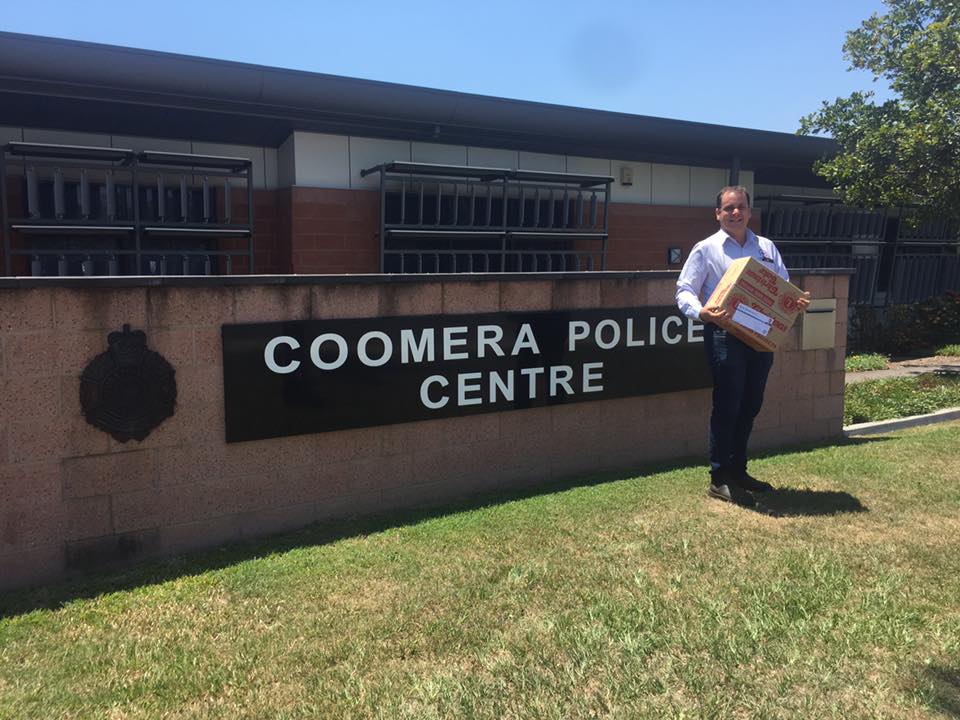 It's that time of year again when I personally thank our local Police for all their hard work and service to our area and wish them a Merry Christmas. I just wish there were another 30 of them to thank.
Today I dropped off 15 kilograms of Lions Christmas Cakes for officers and staff of the Coomera Police Station to enjoy.
Scott, Andrew, Nick and your team of dedicated officers, Merry Christmas.