27 May 2017

2:46 PM
Mark Boothman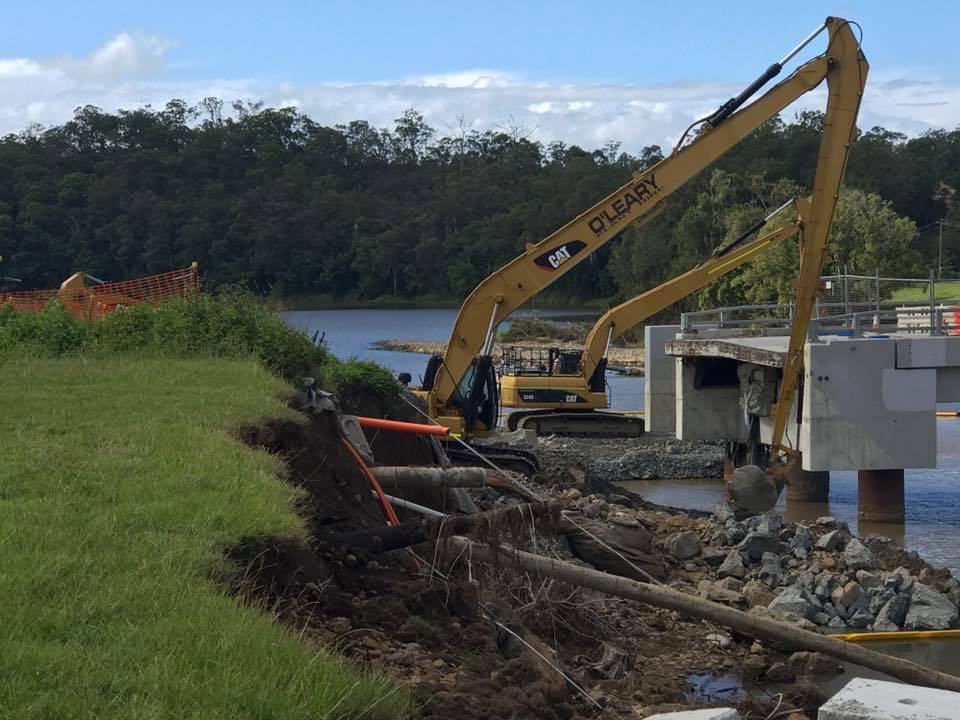 Dear residents, Construction contractor Golding is continuing the reconstruction effort on Tamborine-Oxenford Road. Temporary rock platforms have been constructed on both sides of the causeway to allow an excavator to reach under the bridge to commence the reconstruction of the damaged sections of Tamborine-Oxenford Road. Reconstruction works are expected to be completed by mid-2017.
TMR appreciates your patience while these emergency repair works are undertaken.
Attached is a community Q&A fact sheet answering some of the questions and addressing some of the project misinformation recently posted on social media.
To keep up to date with the latest information about the work please subscribe to email/SMS alerts by emailing your details to john.muntz@tmr.qld.gov.au
Eligible reconstruction works will be jointly funded by the Commonwealth and Queensland Government under the Natural Disaster Relief and Recovery Arrangements.
Tamborine-Oxenford Road (John Muntz Causeway) Communication Team
P: 07 5563 6600
E: john.muntz@tmr.qld.gov.au
Note: work schedules are subject to change pending site, weather and contractor conditions.