22 Mar 2019

12:42 PM
Mark Boothman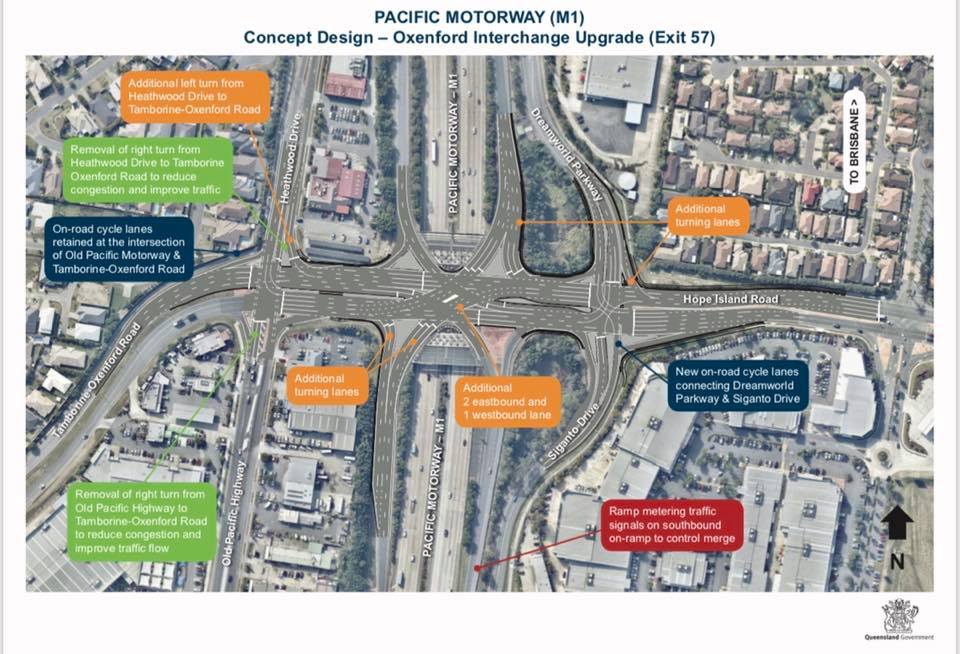 Transport Main Roads has uploaded the new designs for M1 Motorway Exit 57. I was initially excited to finally see the new design (especially when the department gave assurances late last year they would listen to the locals concerns) but my excitement didn't last long.
We lose right hand turn lanes from Old Pacific Highway and Heathwood Drive onto Tamborine Oxenford Road and we still do not get a dedicated slip lane from Tamborine Oxenford Road to northbound M1!

In summary, Minister's notion is to spend $25 million on line markings and a ban of right hand turns!!