8 Apr 2020

9:19 AM
Mark Boothman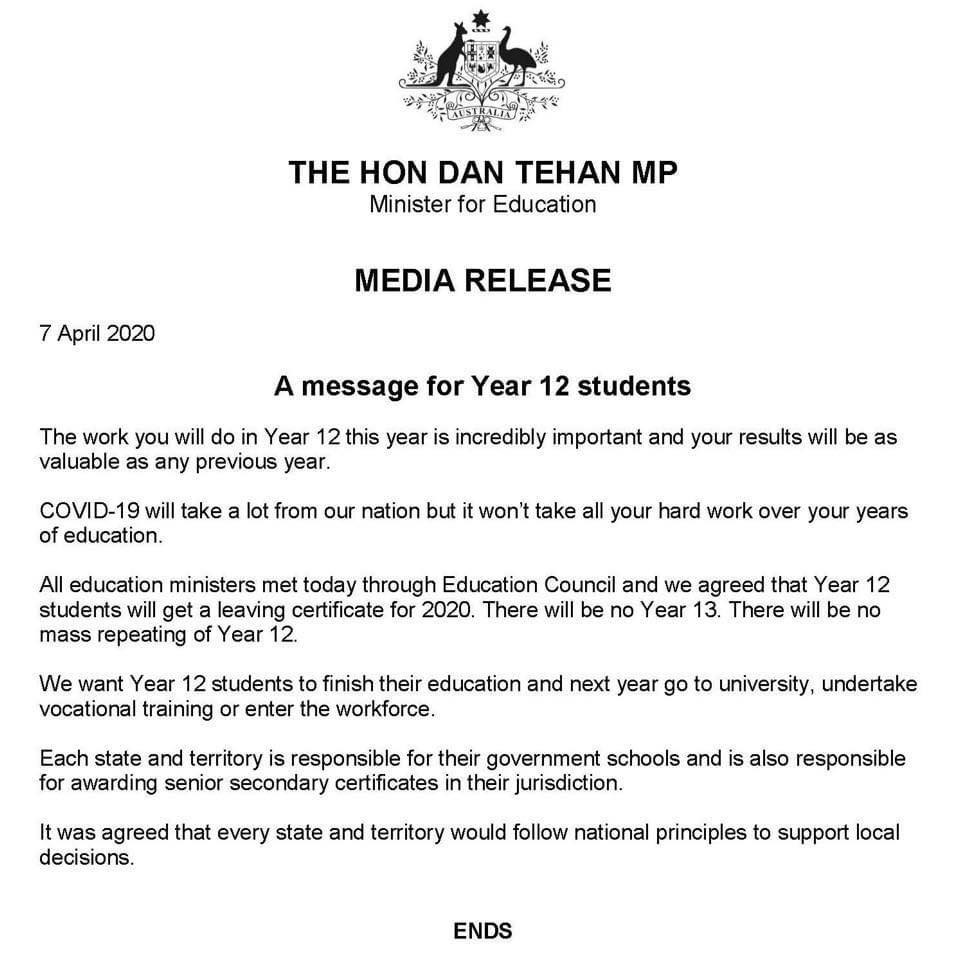 Education Ministers from around Australia have agreed; Students will be given a chance to obtain a Queensland Certificate of Education in 2020. There will not be a year 13.

8th April 2020
The assessment has been cut down from 4 to 3. For example, Maths and English will be made up of two internal assessments and an assessment developed by the QCAA. Other applied subjects will be made up of 3 internal assessments.
This will also ensure students applying for University placements are not disadvantaged and assessment will be fair for every students. Australia Tertiary Admission Rank or ATAR will be published nationally at the end of the year.