10 Jun 2016

3:35 PM
Mark Boothman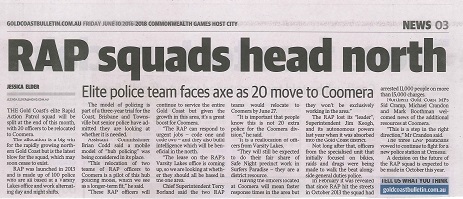 20 Rapid Action Patrol Officers join the Coomera Police Station, A local JP chalks up 25 years of service and the Northern Gold Coast Collegiate continues to grow in numbers and its Windaroo State School's under 8's Day
Persistence pays off for Albert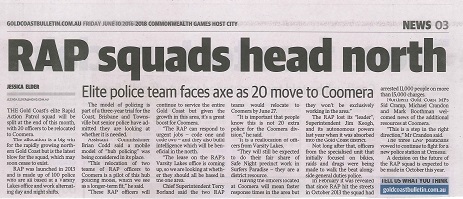 Rapid Action Patrol cops will boost northern Gold Coast police numbers
The Northern Gold Coast and Southern Logan City continues to be one of the fastest growing regions in Australia. With this growth comes the need for increased Police numbers to keep our community safe.
I wish to thank all residents who signed our petitions seeking additional Police resources for the Northern Gold Coast. Today I can announce, your support has helped us in a successful outcome.
My colleagues, Sid Cramp, Member for Gaven, Michael Crandon, Member for Coomera and I have been successful in petitioning the department in stationing an additional 20 officers at Coomera Police Station. This highly mobile Rapid Action Patrol group will go a long way in helping reduce Police response times and reducing the extreme workload of the Officers currently stationed at Coomera.
I welcome the additional 20 Officers, but I will remain vocal in seeking additional Officers for the Northern Gold Coast and Southern Logan City.
I have placed a question on notice to the Minister for Police seeking a total of 50 additional Police Officers for our area..
Pimpama SES Recruitment Night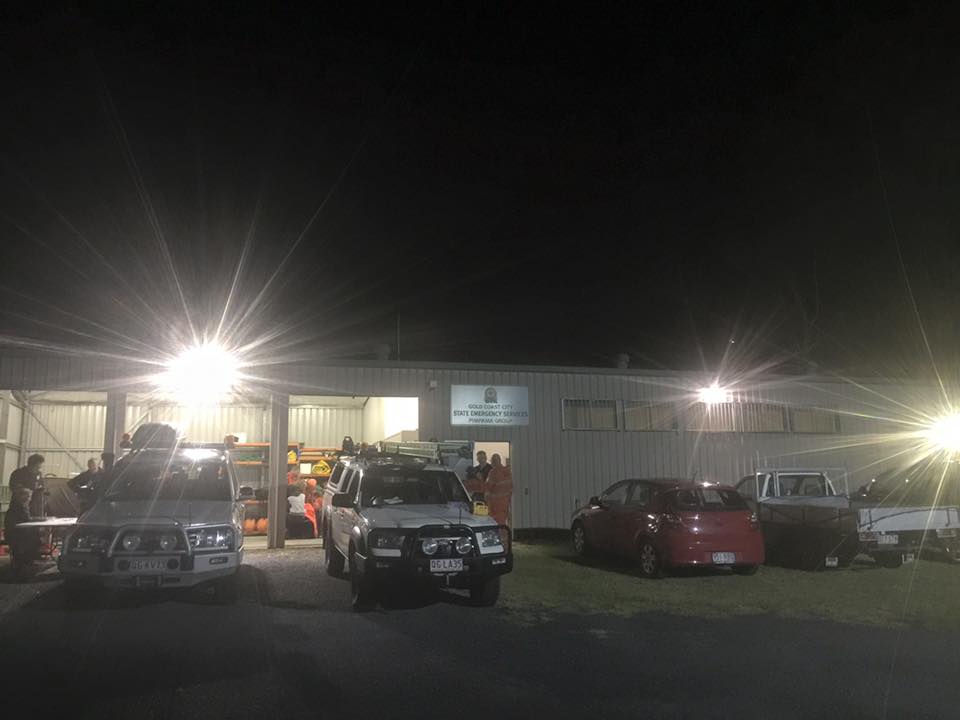 THANK YOU to the many new recruits at the Pimpama SES last night! The SES is a great volunteer organisation that does make a real difference to those in need.
Over the wet weekend, teams from Pimpama SES responsed to multiple jobs, totalling 300 volunteer hours. An amazing effort!
For more information or to get involved with the SES go to the Pimpama facebook page or the State Emergency Services website here
Special Community Service Award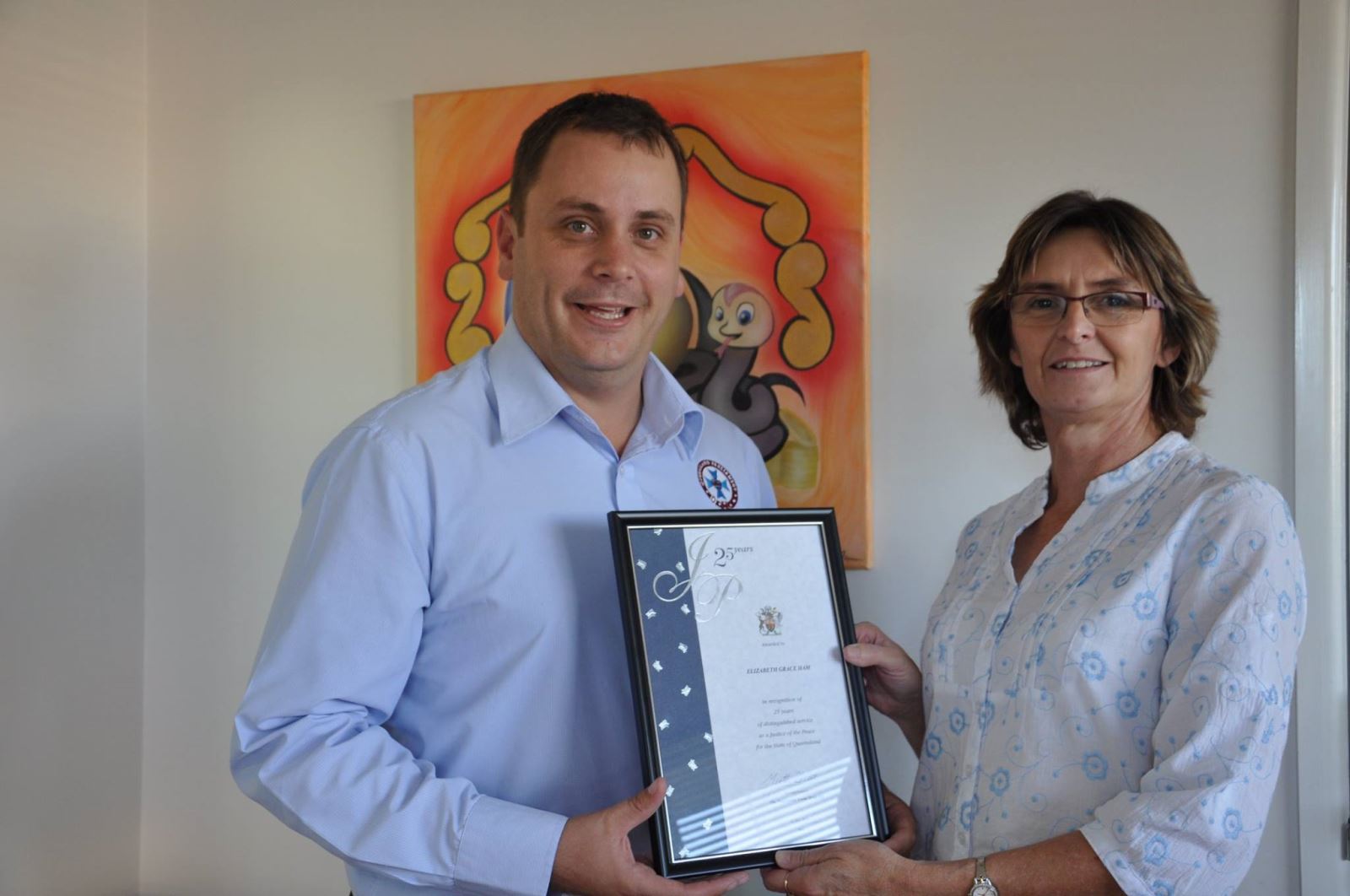 Unique Community Award

It is not every day I have the pleasure of presenting one of these awards. Recently I was honoured to acknowledge a community milestone by presenting Grace Ham with an award for 25 years community service as a Justice of the Peace. Congratulations Grace and on behalf of our community, thank you.
Northern Collegiate Business Week 2016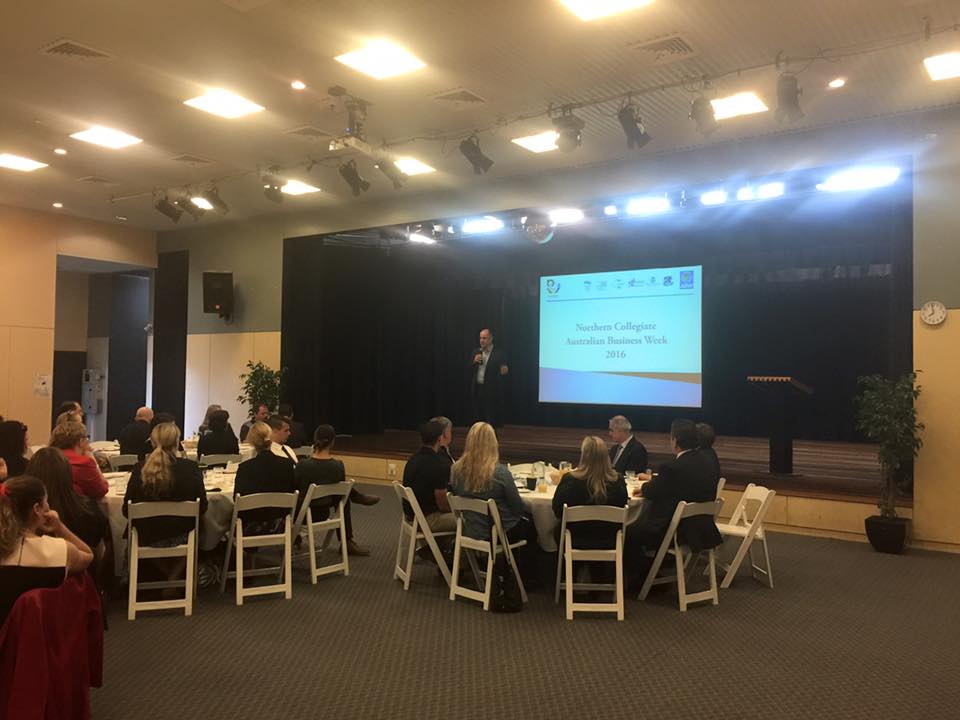 Northern Collegiate Australian Business Week starts next week. Eight Northern Gold Coast schools will participate in this programme to give students "hands on" experience in business.

Huge thank you to all the sponsors and staff for making this event possible.

Plus it's great to see Upper Coomera State College once again involved in this program.
Windaroo State School Under 8's Day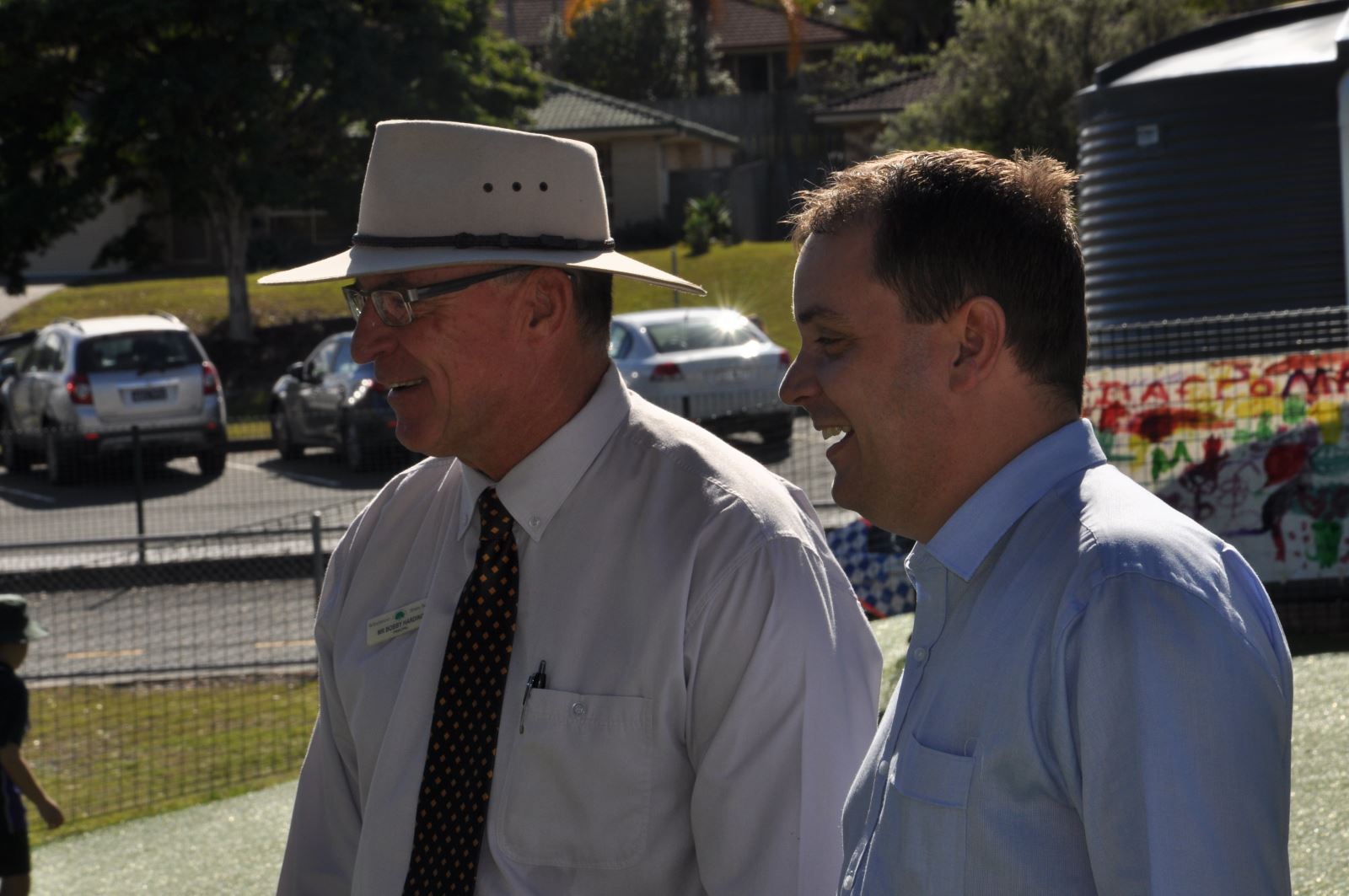 Windaroo State School invited me along to their Under 8's Day which included some really awesome activities for students. Well done to Principal Bobby Harding and the great staff at the school, we really appriciate the effort you go to for your students.