27 May 2016

3:55 PM
Mark Boothman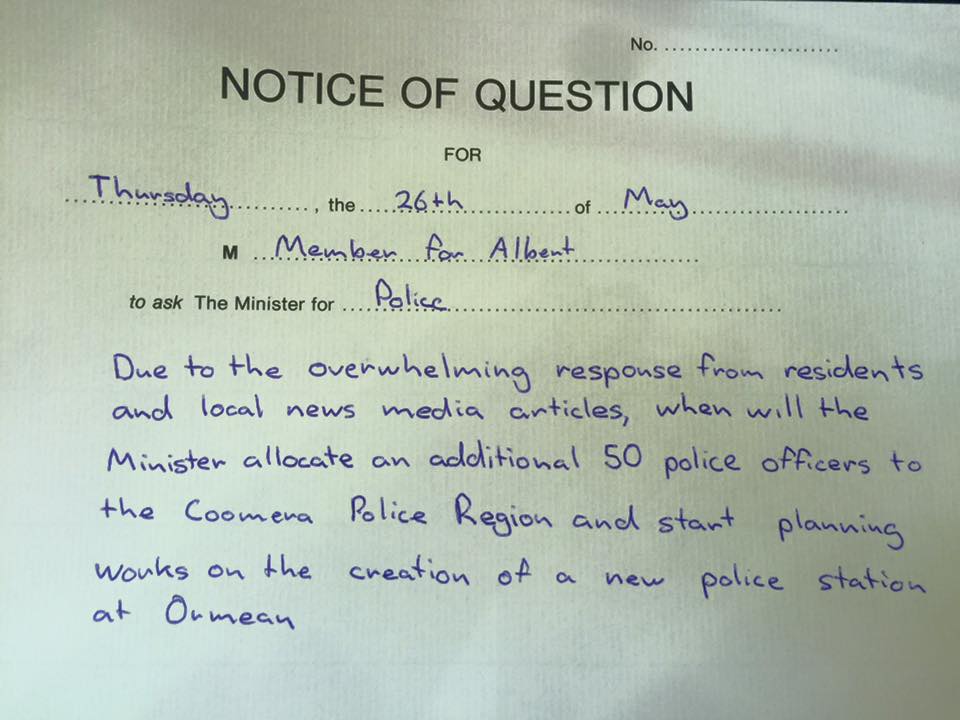 It's great to be back in the electorate after a busy week in Parliament. In this sitting I raised a number of local electorate issues and community concerns that need addressing which are unfortunately being overlooked or ignored by the current Queensland Labor Government. Also It was also Australia's Biggest Morning Tea time of Year
Upper Coomera Biggest Morning Tea
I would like to congratuate all those involved in this years Biggest Morning Tea at the Upper Coomera Community Centre. This year they set a new record in raising an unbelivable $10,894. All up this event has raised over $25,000 in the past 4 years for the Cancer Council Queensland. To all the local businesses that donated prizes for the auction well done! These funds are being put to good use in fighting cancer and helping suffers in need. For more information and support services please contact Cancer Council Queensland on 13 11 20 or you can access their website here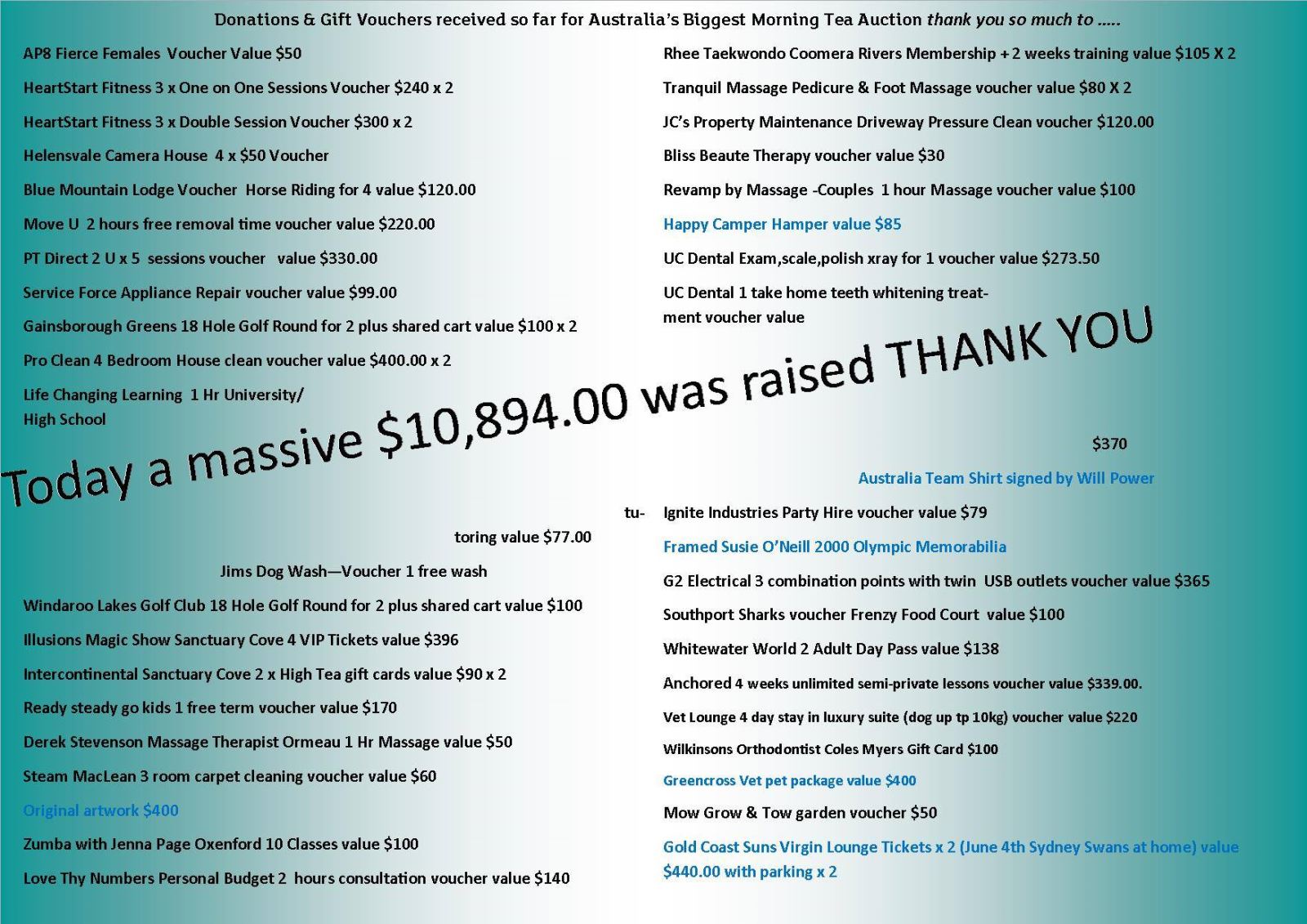 Beudesert-Beenleigh Rd Update
A new section of guardrails has just been installed on Beaudesert-Beenleigh Road near the Cedar Creek State school.
I'm continuing to push for more safety infrastructure along this precarious section of road.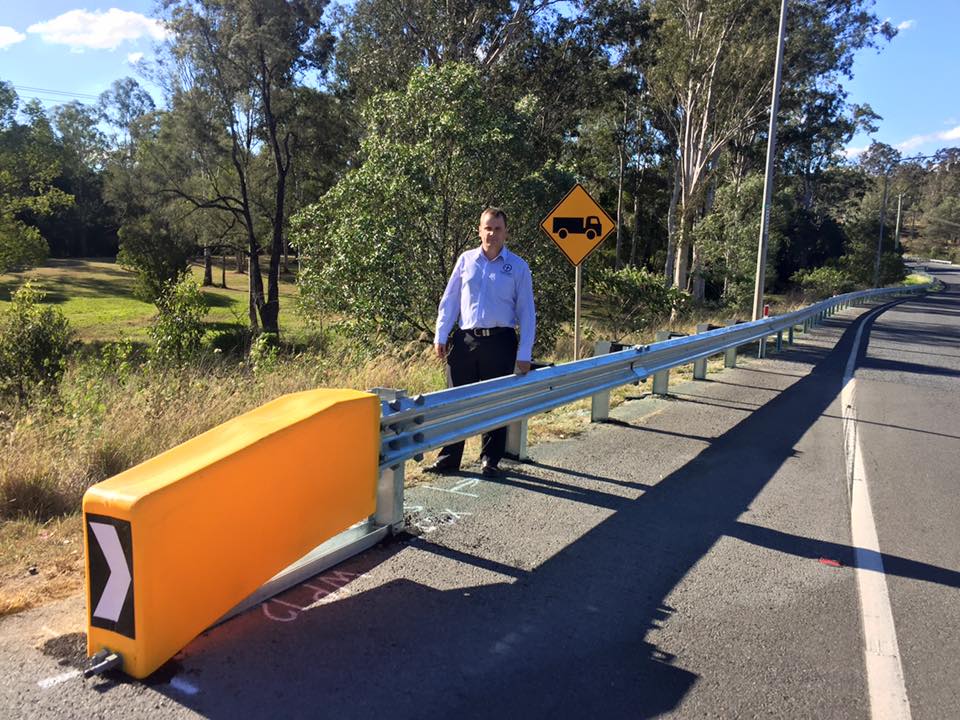 Question On Notice to the Minister for Police.
Due to the overwhelming response from residents and local news and media articles to our online petition, I have again asked the Minister to allocate an additional 50 police officers to the Coomera Police Region and start planning works on the creation of a new police station at Ormeau. This is a community safety issue that can't be ignored by the Minister, especially when the Northern Gold Coast is one of the fast growing regions in Australia.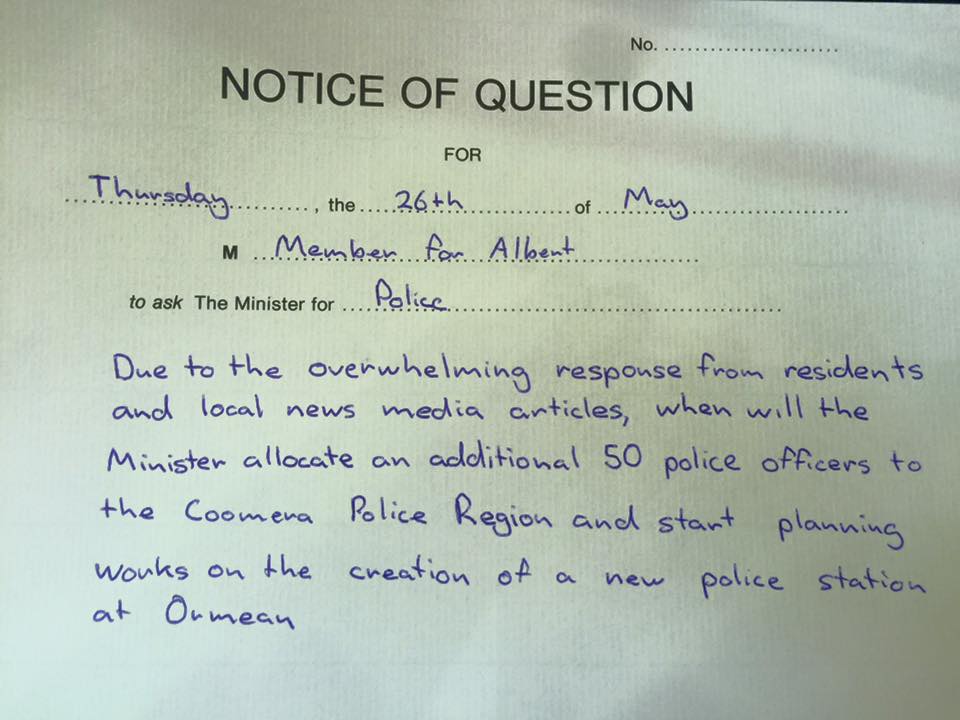 Question On Notice to the Attorney General
Residents of Tristan Court Ormeau have expressed serious concerns to the Department of Workplace Health and Safety about large metal objects landing on their houses and yards from an adjacent commercial property.
What action will the Attorney General's department undertake to ensure the safety of residents within the vicinity of Tristan Court Ormeau?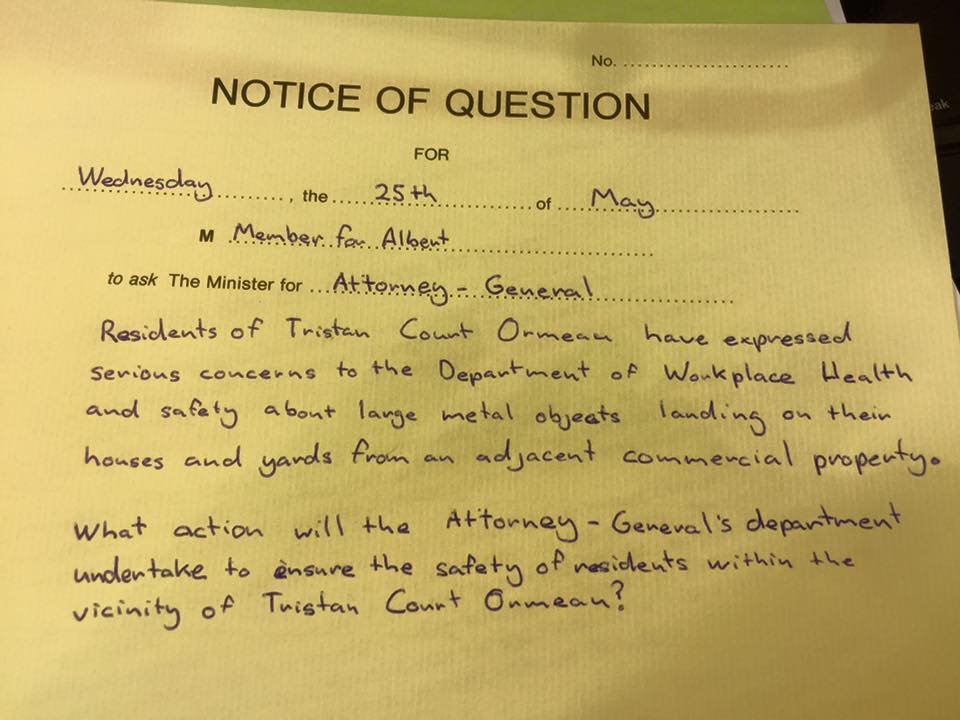 National Injury Insurance Scheme (Queensland) Bill
Also during this last Parliamentry sitting week I raised a number of concerns with the National Injury Insurance Scheme (Queensland) Bill and the costs to Queenslanders. Here is a transcript of my speech.